5 SEO Tips For Local Businesses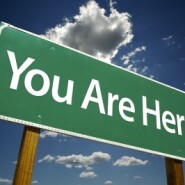 Did you know that over 90% of consumers search for local businesses online? Well it's true! And for that reason it is important that local businesses adopt SEO tips for local businesses in an SEO strategy to ensure they are seen in search results. This, however, is often overlooked by business owners whether through a lack of knowledge or financial constraints. While some businesses hire a company or professional to manage an SEO campaign, others prefer to do it themselves, but can find it challenging and time consuming.
So with that in mind here are five key SEO tips for local businesses…

1. Google Places. This is so simple! Claim your local profile by creating a free account at Google Places or Bing Local, it's quick, easy and once your company has been verified it will usually appear on the first page of the search results – priceless!

2. Use Location Based Keywords In Your Titles. Keywords in website titles carry a lot of weight when considering search factors and Google even use keywords in the title to initially match a users search query. For example "Joe's Deli" will not carry as much weight as "Joe's Deli | Whitstable Deli".
3. Address in Footer. If your business predominantly serves the local geographic area and not further afield then you MUST add your address to the footer of your website. This will alert the search engines to that content and understand where you are located leading to higher search rankings.

4. Local Content. If you didn't already know search engines LOVE content and it is a major factor in the algorithm used by them to determine which websites they feature in search results. Bear this in mind when creating a website or adapt the existing content to include your location naturally so that when they crawl your site they will see you are associated with with a specific place or location.

5. Build A Link Profile. Relevant backlinks are another determining factor for a higher ranking as well. They are viewed as recommendations for your website by search engines and the more you have the more important you are! So if you are a local business acquiring backlinks from other local businesses will give you a boost.
Of course this list is not exhaustive, but it gives you a solid foundation to build on and develop a cutting edge SEO strategy.
If you have any questions regarding SEO tips for local businesses or want to find out more about how Web SEO is a crucial part of any business marketing strategy then get in touch.