YgCompany – Chinese Domain Name Scam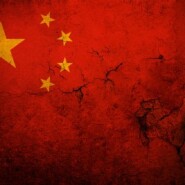 Internet scams are everywhere usually targeting unsuspecting individuals attempting to obtain bank details and personal information. I was recently alerted to a Chinese domain name scam targeting companies, let me introduce to Ygcompany…
Yesterday I was sent an email from a concerned business owner who uses my SEO services, which is pasted below. He was unsure whether the content was legitimate, which if you are not living and breathing the Internet industry everyday, can be difficult to distinguish whether or not it's a scam.
The owner in question did the right thing by asking a professional before doing anything further like clicking a link.
This Chinese domain name scam scam by Ygcompany (also known as Ygnetwork), informs the business owner that their international is in jeopardy because "Company X" is trying to register their domain name with .cn, .asia, .com.cn extensions. In reality this is just an attempt to resell domains with those extensions. I confirmed the scam and cast it to the trash bin.
In reality unless you do business in Asia or China, there is no reason to purchase domain names outside your trading territory (.com, co.uk, .net, .co etc).
Here's the received email with personal information changed to protect their privacy….
From: Abby Wang [mailto:info@ygcompany.org]
Sent: 10 October 2012 00:09

To: mark@[domain]

Subject: Notice of Internet Intellectual Property
Dear Manager,
(If you are not the person who is in charge of this, please forward this to your CEO,Thanks)
This email is from China domain name registration center, which mainly deal with the domain name registration and dispute internationally in China and Asia.
On Oct 8th 2012, We received Kenya Ltd's application that they are registering the name "[domain]" as their Internet Keyword and "[domain].cn", "[domain].com.cn ", "[domain].asia "domain names etc.., they are China and ASIA domain names. But after auditing we found the brand name been used by your company. As the domain name registrar in China, it is our duty to notice you, so we are sending you this email to check. According to the principle in China, your company is the owner of the trademark, In our auditing time we can keep the domain names safe for you firstly, but our audit period is limited, if you object the third party application these domain names and need to protect the brand in china and Asia by yourself, please let the responsible officer contact us as soon as possible. Thank you!
Best Regards,
Abby Wang
General Manager
Anhui Office (Head Office)

Registration Department Manager 
Room 1008 Shenhui Building   
Haitian Road, Huli Anhui, China
Office:  +86 0553 4994789
Fax:     +86 0553 4994789
web:  www.ygcompany.org