Off Site SEO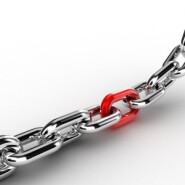 Off Site SEO is the process of getting links to your websites from third party websites. They are also referred to as "backlinks" or "inbound links".
Backlinks can be extremely powerful when trying to elevate your position in search engine rankings. Put simply a backlink is literally a vote of confidence for your website and is duly rewarded by the likes of Google.
But let's be careful here…
Years of abuse using this Off Site SEO medium has resulted in Google punishing websites that over use them, with sites plummeting down the rankings. Black Hat practitioners would use link spam to grow the number of inbound links, links that have no relevancy to the recipient site and Google set out to put a stop to it by issuing the Google Penguin update
It is, therefore, important that an off site SEO strategy is administered carefully and prudently.
The best way to get quality links is through your content. Write great content, push it through Social Media platforms so that you attract eyes, and people will refer it to others via your site. Remember quality content will attract interested readers.
Other Off Site SEO techniques include:
Online submission to directories.
Article submission sites.
Press releases.
Social Media Strategy
Online Forums
Relevant Blog commenting.
The above can be relatively complex and time consuming and as such best left to an SEO expert.
Feel free to get in touch if you want further information or pricing information for any of the SEO services on offer by visiting our contact page.