Social Media Marketing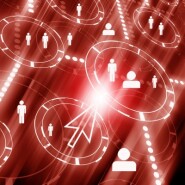 With the huge growth in social media, more and more companies utilise these networks to boost their marketing strategy. It is therefore crucial to have  a well thought out social media marketing plan to reach the enormous numbers of potential customers available.
First let's understand their use…
Social Media Marketing (SMM) means monitoring and participating in sites that foster peer-to-peer interaction such as Facebook, Twitter, blogs, review sites, forums, question and answer sites and social bookmarking sites such as Delicious and Digg.
There are no shortcuts in SMM and the bottom line is companies have to build relationships with their customers before they can sell anything. Managing your reputation and social media marketing plan must go hand in hand. This will ensure optimum effectiveness when communicating with your target market.
Social Media Marketing Kent – Initial Analysis
As with any aspect of our SEO services an initial consultation will be held to ascertain your goals and objectives. Looking at your current presence on social networks we will determine what is good and bad, then devise a plan for moving forward.
Our social media strategy will focus on the 4 major networks, Facebook, Twitter, YouTube and LinkedIn plus a blog which is discussed in greater detail here.
We will begin by setting up your profiles. If you already have them in  place we will optimise them and ensure consistency across all accounts. Then we will start connecting you with the right groups and people based on the drawn up strategy. Finally commence tweeting, posting and updating on the pages, ensuring you provide the right information to the right people.
Social Media Marketing Kent – Implementation

Several techniques are used for developing new relationships on social networks, this will be outlined in a best practices guideline to help you approach prospective business leads and how to respond when people contact you.
Generally, the strategy for finding an audience is looking for groups of people with similar interests to keywords that make sense for your company, and then making contact via friend requests and "following", then cross promoting across all your corporate profiles.
You must ensure that access to your SMM profiles are easily visible across your online branding, website, blog, email etc. with clearly visible clickable badges redirecting to your profiles.
Once everything is in place you then utilise all these broadcasting components whenever you have news items, special offers, new blog posts, press releases or just anything amusing or pertinent you have to say!
When a business features discounts and promotions to targeted groups where a relationship is already established individuals invariably remain loyal. This kind of relationship doesn't happen overnight but it is without doubt that a well thought out social media marketing plan can generate a sizeable return on investment.
We are happy to provide you with a complimentary intial analysis – don't delay it could be costing you money! Contact us to book your free consultation.