SEO Glossary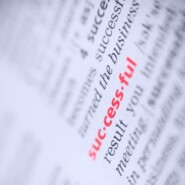 I know..some of the stuff you've read on this website has left you a little confused. Fear not! Use this SEO glossary
to better understand what in reality is a straight forward process to getting your website in front of your target market.
A permanent server redirect. Most website URL's will have a www. version and a non-www. A 301 redirect will ensure traffic will go to either/or ensuring that the traffic is not split between the two identical sites, which in turn will potentially boost Search Engine Ranking Places (SERPs).
Also known as Pay Per Click (PPC), Adwords is a contextual advertisement programme provided by Google.
A highly complex program used by search engines to determine what pages are suggested for a given search query.
A description of a graphic, usually not displayed to the end user unless the image is undeliverable or a browser is being used that doesn't display them.
A programme which gathers and analyses website usage data. Google Analytics is a popular, feature rich and free analytics programme.
The actual visible text of a website link. Search Engines use anchor text to indicate the relevance of the referring site and of the link to the content of the landing page. Once a key factor in SEO practices, although Google now punishes it's blatant over use.
A website that has many incoming links from other related expert sites. Because of this the site will have high trust, page rank and search results placement. A good example is Wikipedia.
Also known as incoming link, it is any link into a page or site from any other site or page.
SEO tactics that are counter toy practises such as Google Webmaster guidelines, and in worst cases, any site adopting them will be removed from results pages – AVOID!
From the term weblog, a website containing the writer's or organisation's own experiences, observations or opinions and often having images and links to other websites.
Bot (robot, spider, crawler)
A program which performs a task more or less autonomously. Used by search engines to find and add web pages to their search indexes.
Percentage of users who visit a site and then leave it without viewing any other pages.
More simply expressed as duplicate content. Examples that will be seen as duplicate content by search engines are www.yoursite.com, yoursite.com and www.yoursite.com/index. These are easily dealt with by using a 301 redirect as explained above.
Another Black Hat tactic that delivers different content to the search engines than that seen by the human eye. Get caught and it's a certain death penalty to the website being banned from results pages.
Advertising which is related to the content.
The achievement of a quantifiable goal on a website, Ad clicks, sign ups and sales are examples.
The amount paid each time an ad is clicked for a PPC advertiser.
Cost Per Thousand Impressions (CPM)
A statistical metric used to calculate the average value/cost of PPC advertisements.
A website devoted to directory pages. The Yahoo directory is a good example.
Content that is delivered to users via websites such as news aggregators.
This an expert page that is trusted with high quality content that links out to other related pages.
HTML (Hyper Text Markup Language)
A directive code that is the "mother tongue" of search engines. It is used to add formatting and web functionality to plain text on the Internet. It should be strictly adhered to when creating web pages.
A single word or phrase a user enters into a search engine. Relevant keywords are targeted when creating websites and feature in any online marketing strategy.
The percentage of words on a web page which are a particular keyword, an unnaturally high density may result in penalisation.
A highlighted url, piece of text or image that when clicked will take the user to either an external website or another part of the current site.
Once a key strategy of SEO professionals, it involves actively creating external links back to your site. Over use has resulted in Google placing less relevance on this practice and even punishing sites that link build without relevance to their own site.
As above, the unwanted links that are user generated, usually via blog comments, and nowadays carry no SEO value.
Keywords that are more specific, less targeted, with less competition and therefore potentially more valuable to commercial websites. For example a search for "shoes" is very broad, while "black leather stiletto shoes" is long tail and more specific.
Also known as "organic" these are the search engine results which are considered the most relevant the higher they feature as opposed to the paid ads also featured on the results page.
A value between 0 and 10 given to a website by the Google algorithm, which quantifies link popularity and trust among other things.
The same as long tail with the addition of a city or region name.
A file in the root directory of a website used to restrict and control the behaviour of search engine spiders.
Myth or reality? There is speculation that Google places new sites into a "sandbox" preventing them from ranking well for any keywords until a set period of time has passed. This procedure is not universally accepted among SEO specialists.
A programme which searches a document or group of documents for relevant matches of a users keyword phrase and returns the most relevant results.
Search Engine Marketing (SEM)
The act or acts associated with researching, submitting and positioning a website in the search engines to achieve maximum exposure. SEM includes, SEO, PPC and Social Media marketing which in turn will increase traffic to your site.
Search Engine Optimization (SEO)
The process of increasing the amount of traffic to a website by achieving high rankings in the SE's. Statistics show that users traditionally do not click past the first couple of pages of results and, therefore, a high rank in SERP's is paramount to obtain traffic. SEO ensures that the a site is accessible to search engines so that improves the chances that it will be indexed and favourably ranked.
Search Engine Results Page (SERP)
No explanation needed!
You should know by now…
A page which links to every accessible page on a website, improving site usability by clarifying the data structure of the site for the user. Inclusion of an XML sitemap in the root directory enables search engine spiders to find all of the site pages.
Social Media Marketing (SMM)
Website or brand promotion through Social Media sites such as Facebook and Twitter.
A number of online technologies used by people to share information and opinions. Examples other than Facebook and Twitter are blogs, forums, wikis, review and ratings sites (Digg, Reddit) and LinkedIn
A page that is often animated without significant text content which is intended to look great to the user, but looks like a dead end to SE spiders that can only navigate through text links. Bad for SEO!
A web address, simple!
What we do! Techniques which conform to best practice guidelines and do unscrupulously manipulate SERPs.