Writing Title Tags – Do's And Don'ts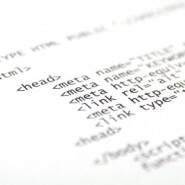 If you didn't already know writing title tags is an important part of a webpage or blog, because it is what will show up in a Google search engine research page (SERP).
Think about when you skim over a SERP you are looking at one thing – the title. The title tag will be the first thing to catch the eye before they stop and read the description below it, hopefully then clicking through to the webpage itself, which if you publish content online is what you want them to do, right?
But it's not just about the user of course, it's also about how Google sees your page. Google bots are extremely clever but they can't make decisions for you, so it's your job writing title tags, that will let them know what your content is about. They will use that information, as well as other factors, to index and rank your page correctly, so that the most relevant users are seeing your page and therefore increasing the chance of a click.
So Let's Look at a Few Do's and Don'ts When Writing Title Tags
If you are still a little unsure of what constitutes a title tag, basically it is part of the meta tag and HTML code of your website.
Unfortunately some authors fill in the meta data without quite grasping what it's used for. They go through all the hard work of creating content and then spend the least time on the important part, telling search engines what it's about! Talk about wasted energy…
If your content is for your business it is crucial to think carefully when writing title tags, as well as the other two components that make up the meta data; description and keywords.
I could go into detail and explain the HTML code that accompanies writing title tags but I want to keep it simple and anyway the platform you use should provide you with specified fields and will convert into code for you.
I've already explained the importance of your title tag delivering SEO juice, so here are the basic "Do's" when writing title tags.
Make sure you use a maximum of 65 characters, including spaces. I don't really need to say anymore on this as it is self explanatory, except to say when writing title tags if it's too long it will be cut short by Google, with the possibility that it won't make sense.
Use a plugin. There are a few plugins out there that will assist you in following best practices and highlight any mistakes. There are two I would recommend, Yoast and All In One SEO Pack. Of the two I prefer Yoast, but that's my preference, I'm sure others will disagree! The ways they work is you complete writing the title tag and they, like a school teacher basically mark it for you, reminding you if there any optimisation techniques you may have missed. Simple!
Keyword Research. Yep, I'm banging on about it again! But hey, this should go without saying, even before you started producing the content. But the point here is don't use odd wording just to rank for an unrelated keyword as Google will spot it. They are getting better and better at it and will give you a little slap if you don't abide.
The keyword MUST be in the title. The Google bots want to see the targeted keyword in the title and ultimately at the front. While not necessarily very difficult, it is sometimes overlooked.
Follow those 4 tips and your 3 quarters of the way there, but the final quarter is just as important, don't undo the good work and avoid these 4 when writing title tags.
Don't use punctuation. No seriously. It's not that I want you to be grammatically incorrect, it's just that using "pipes" are far more optimised for Google and doesn't detract from what your content is about, for example:
Writing Title Tags | Methods To Improve Your Rankings
Don't over use keywords. Keyword stuffing is always bad and that goes for title tags as well. Google hates keyword stuffing and especially if you try to do it in only 65 characters.
Make sure your title tag is unique. Once you've written one, avoid repetition on your website. I'll be honest here, I have been guilty of this and suffered the consequences! One page will feature the other will be lost and headmaster Google will take note and potentially punish you elsewhere.
In summary when writing title tags you have to please both the user and the bots. Yes, the user should come first, but fail to heed the SEO aspect and they won't get to see it, so practice and make it perfect.
If you have ANY questions about SEO or blog copywriting, don't be shy and get in contact, or leave a comment below.