How Cute! Softer Panda Update to Help Small Businesses.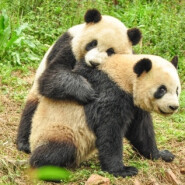 Google's head honcho of "search spam" Matt Cutts has announced that his search team are working on a new softer Panda update that is aimed at helping smaller businesses do better.
A lot of search marketers will no doubt hold their head in their hands and say "here we go again", but let's hold tight here as this new update could be the softest yet and could prove to be a positive effect, aiding smaller businesses to do better in Google's results pages.
Although Cutts has not mentioned when they plan to release the new update (and let's be honest they never will!) with a dedicated team working hard to finalise it, it is probably not that far off from being launched, 2 to 3 months is my best guess.
Google had already released a more lenient Panda update back in July 2013, but reports that followed suggested that only 18% fully recovered from the original "hard" Panda update, leaving many small businesses still cursing the furry mammal.
The original Panda update rewarded high quality, content rich sites while punishing "thin sites". at the time this seemed to benefit news websites and social networking sites while sites that contained large amounts of advertising, dropped down the rankings much to the annoyance of small businesses.
One other positive factor that Cutts touched on at the same time was Google will be giving a boost to sites  that are secure and encrypted or SSL enabled saying it will be an "important trend" for 2014. Whether or not Google will give them a ranking boost he said that it was his "preferred choice" adding however, there are people at Google that do not want it to happen.
Whatever does happen remains to be seen, but one thing is for sure it will be seamless and for us search professionals we have to remain on our toes monitoring the Google search results horizon and reacting when the changes are made.
If you yourself run a small business and want Google to work for you continuously after an algorithm update then get in touch.