Google Friendly Sites – Why Content Is King!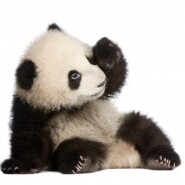 I love the way Google chooses lovely little fluffy creatures to name their updated algorithm's, Panda, Penguin… awww so cute! But these friendly creatures have got quite a bite and if you want your website to continue to be among Google friendly sites, then there is one aspect you must not overlook – the role of content.
Ever since the Panda & Penguin updates, the importance of having compelling, high quality content has become even more important and, I guess, rightly so!
If you own a website or a blog there is one word that you should aim for to describe it – authority.
Google Friendly Sites Are An Authority
When a reader consumes your content, would they trust the information within the article and consider it to be an authority on the topic?
Let me explain further by using an example. You specialise in photographic art so it's obvious that you are not going to be writing about termite infestation (no really). But let's take it a step further, if you're showing your work and writing about the techniques you use to create them, would you also post information on how to fix a broken zoom lens? Yes they are related, but they are not closely linked to the primary theme – your photography, therefore, as harsh as it may seem, it's not relevant.
It would be much more pertinent to comment on the type of equipment you use, lens comparisons, best value cameras etc, why? Because your site has real knowledge in this area, whereas content on a broken zoom is best suited to a camera repair site.
Making sense?
Focus on (excuse the pun!) what you really know about and what your site is primarily about, do this and you will be the proud owner of a Google friendly site.
Google Friendly Sites Provide Real Insight
Is the content you have posted really worth posting? Is it original and does it offer more than the "competition"? Is it new information or just rehashed waffle?
Getting straight to the point, does your content have a reason for being. Be careful not to create content that has been churned out time and time again, unless of course your coming from a new perspective, or offering new updated information relevant to the subject.
Think about it for a minute. Who's going to share old news, well I guess there will always be people out of the loop, but approaching it from a new angle offering a new insight will get people talking about it and, importantly, sharing it something Google values very highly.
Google Friendly Sites Have Grammatical Standards
I hate it when my daughter texts me, I usually have to resort to asking my other daughter to translate it for me, GR8 LOL! Don't worry I'm not digressing, I'm simply pointing out to you that Google only wants content that is actually readable. You must ensure that anything you produce is grammatically accurate, well edited and, of course, factually correct.
Non Google friendly sites that contain badly written, mass produced twaddle will be punished. Take proper care and attention to thoroughly proof read each piece, correct the typos and present it aesthetically. Grammarly offer a free (you have to register) tool that checks your prose thoroughly.
A simple test is to ask yourself the question, "would it be published anywhere other than the web?". If the answer is no, start again!
Well there you have it. Not really a lot to ask in order to achieve a Google friendly site is it? Whenever I advise clients I always instruct them to keep in the back of their mind that Google highly values websites with relevant, factual content because they want their users to have the best information available and be able to access it quickly, ignore the above and I'll see on page #10 of Google – If you're lucky…
Just plain lazy? Contact me and I'll do  it for you…
…