PPC Services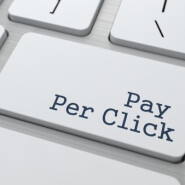 An organic SEO strategy works but it can take a little time. If you need traffic to your website and fast, then Pay Per Click services (PPC) are what your company needs. You can increase visitors to your site almost immediately with our Kent PPC services.
All the main search engines offer PPC services, although our main focus is on Google Adwords simply because of the stranglehold they have on Internet search queries, currently 90% of searches in the UK
PPC Search Advertising Campaign
PPC's unprecedented performance tracking make it an ideal marketing platform for many businesses. If, however, you don't understand the methods and practices it can quickly become expensive with poor results. Wax SEO, Certified Google Partner, will help you avoid this.
In consultation with you we will determine a clear PPC strategy focusing on the Why, Who and Where.
WHO

– The target audience that will generate the best return on investment.
WHERE

– Your investment will need to go to achieve the best results.
If you already run a PPC Search campaign we will carry out a full audit pinpointing the areas that need attention, lowering your outgoings, increasing click through rates (CTR) and taking your conversions to new heights. If you are considering investing in this tried and tested advertising platform ensure that your investment is managed efficiently.

Display Advertising Marketing Campaign.
Google Adwords offer two networks to advertise on – their Search Network and Display Network. Display advertising is a more traditional approach to marketing, buying advertising space on another relevant website in order to entice the visitor to find out more about your products or services.
WaxSEO will place ads on the sites most relevant to your business raising consumer consciousness of your brand and enhancing your existing SEO or PPC campaigns.
The Display Network also offers the ability to advertise using high resolution imagery, animation and video applications as well as the standard text based ads on the Search Network.
Kent PPC Services
We will create, adjust and optimise your campaign on an ongoing basis and within your prescribed budget. Regular reporting will keep you up-to-date with it's performance, highlighting the key areas that are bringing the best ROI. To find out more on how our Kent PPC Services can have a have a massive effect on your business get in touch.