Why SEO?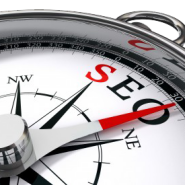 SEO is an acronym of Search Engine Optimisation, the process of configuring a web site so that it is found, read and indexed by search engines in the most effective manner.
Why SEO is important
Well, simply, what is the point of creating an expensive business website if no-one can locate it? If you have a website as an integral part of your business it MUST have a prominent online presence. The ability to enhance a websites visibility within organic web search listings is crucial to keep one step ahead of your rivals.
The majority of web traffic is driven by the three main search engines, Google, Bing and Yahoo, there are other sources such as social media, but the search engines remain as the primary method of navigation for Internet users when searching for products, services, information or just about anything.
Statistics show that 80-85% of users visiting search engines click on the organic results (as opposed to the sponsored ads found at the top and side of the results page). They also show that 70% never venture on to the second page of results, which make two things very clear…
Ranking in the organic results will generate more traffic than the sponsored links.
Featuring amongst the top 10 organic results for your targeted keywords is crucial to optimise traffic to your site.
Also, the key uniqueness of search engines is that they provide targeted traffic – people looking for what you have to offer. So, if the search engines cannot find you and put you in their databases, then your potential clients or customers won't be able to find you either when they search online – simple!
Why can't I do SEO myself?
You can! There is a lot of free information and ebooks on line and just having a basic understanding of SEO, it's terminology and implementing that knowledge will only benefit your business website.
But…
The problem is that even if you have the time and inclination, the search engines regularly change the algorithms they use to rank sites and SEO parameters can become redundant. Should you go it alone the likely time when you will know of an algorithm change is when it effects your rankings and your site "disappears". It could then take weeks to research and implement the "fix", another month to see if it worked and before you know it, months have been wasted and you could have missed a crucial seasonal sales peak…
That's Why SEO is Best Implemented by a Professional
Someone who has the resources and time, will be pre-warned of any algorithm changes, changes in search patterns and effectively implement any necessary changes. The SEO professional will do this in a fraction of the time it would take you, consulting with you along the way on possible alternatives so that you, the business owner can do what you do best – make money!
By now you should have a better understanding of the need for SEO, so now let's dig deeper and explore the different SEO processes.