SEO Copywriting Tips – Part 2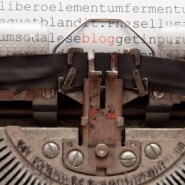 So we have covered the basics of why web copywriting is important and where you should begin finding your potential audience. We also discussed keywords (yes keywords again!) and I want to focus deeper on the subject as part of this trilogy of SEO copywriting tips.
By now you should realise a website's copy has a huge influence on where a site ranks in Google. A brilliantly planned, eye-catching and well built website will fall flat on it's face if the content and copy hasn't been executed and crafted correctly. Google have made it patently clear that they want valuable content for their users and this means that now, more than ever, the role of web copy and SEO copywriting is crucial to a successful website.
So let's dig a little deeper into the correct usage of keywords.
SEO Copywriting Tips #4 – Incorporating Keywords
You will not believe how many pieces of SEO copy I've received that didn't contain any of the targeted keywords they were trying to rank for. As previously explained in my previous post before you begin make sure you have a clear targeted list of keywords or phrases. From that list I usually focus on one for each page.
If you publish your content as I do using WordPress there is a fantastic SEO plugin by Yoast
which when using will ask for a single "focus keyword" when optimising. Think about this when you begin writing as that keyword or phrase will form part of your copy.
Your target should be to feature it 2 or 3 times within your article, but be sure that it fits in naturally.
This process will make it crystal clear to Google what you are trying to rank for and will avoid Confusion.
SEO Copywriting Tips #5 – Don't Over Stuff Keywords
"Keyword stuffing" sadly is common. SEO copywriters get carried away and before they know it the keyword has appeared 6 or 7 times. Personally I like the keyword to feature more than 2.5 percent and no more than 4 percent of the total article and I suggest you stick to that.
Failure to adhere to this and your SEO copy will begin to sound repetitive and like a stuck record. Make sure you read it back and be critical – does it flow naturally? If you force keywords into the copy continuously Google will pick up on it and will penalise the site and drop your rankings.
SEO Copywriting Tips #6 – Page Title and Meta Description
You may not think it but these aspects of your article fall within SEO copywriting tips. In fact they are VERY important to rankings. Sure they are not contained in the copy but, importantly they are found highlighted on the search results page as in the image below.

Your title should be keyword rich and contain the site name as well as the page name. The rules to stick to here are that the page title should be between 40 and 70 characters in total as shown in the image above.
The short description beneath the title, also known as the meta description should be no more than 156 characters and once again keyword rich offering a brief description of the page's content. Remember this is what the person searching will see first, so make sure it is compelling giving the user a reason to click on the link to the full content.
Finally include the focus keyword in the page URL. Check the page URL here and you will see my focus keyword "SEO copywriting tips" is included.
Well that's it for another day if you missed the first part of my SEO copywriting tips you can read it here. Make sure to check back in a couple of days when I will be adding the final part which will put you firmly on the right track to becoming a SEO copywriting maestro!