Common SEO Mistakes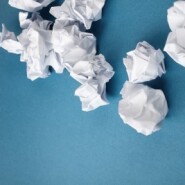 We all want it, Search Engine Optimisers and businesses alike – a page one ranking on Google! Yes it can be done but a strong SEO strategy is crucial to achieve that goal. Unfortunately there are many practitioners who still don't quite get it and continue to make crass errors. So here are 5 common SEO mistakes to avoid…
Common SEO Mistakes – Poor Keyword Research
The holy grail of SEO in my opinion, is proper keyword research, get this aspect right and you will be on your way! Let's get this straight the Internet is governed by keywords. If you are not using relevant keywords for your niche your website will never appear when the missed keyword is searched for. Use Google's free Keyword tool to search for relevant keywords, try to cover all angles when researching. If your keyword list is too extensive, break it down adding relevant pages to your website to accommodate each strain of keywords and phrases.
Also never forget if you feature a blog on your site (if you don't WHY!?) you can become specific in related niches by posting keyword rich content regularly to dominate your market. Learn more about blog copywriting here.
Common SEO Mistakes – Low Value Backlinks
We all know link building is a valuable exercise in SEO, but here's the deal, it must be quality over quantity, read my post on the Google Penguin update for a more in depth explanation of the reasons why. In a nutshell, low value backlinks, those from spam sites, irrelevant websites or from those built solely to disseminate links, will damage your sites SEO. It may have worked in the past but those days are gone.
So it is imperative to focus on getting links from authority sites in your industry and avoiding the easy route of acquiring low quality links.
Common SEO Mistakes – Don't be Lazy – UPDATE!
Search engines reward good quality relevant content and lots of it! Outdated, stale content will not only lead to a decrease in return visitors but also the frequency of  crawls from the search engine spiders. If every time they crawl your site they see nothing new, they will return less often and downgrade your authority which will see your website take a tumble down the rankings.
Common SEO Mistakes – Duplicate or Similar Content
Do not copy from another content! Not only will it eventually be punished it is just plain wrong. Even re-writing content from a single source is dangerous. Google has the ability to identify the similarities and if the site you used to rewrite your content is more reputable, there will be only one going down the rankings…yours!
Also, on the same subject if you don't add a redirect between your "www" site and your "non www" site, Google will treat both sites as separate entities, with the result that your SEO juice is diluted. For more information on redirects read this.
Common SEO Mistakes – Being a Social Media Sloth
Social media marketing and SEO go hand in hand. Search engines are increasingly taking social signals into account when ranking websites. The more times your content is liked, retweeted or shared means it becomes more important to the search engines. So remember what I wrote as the third common SEO mistakes, update!
But that is only the first step – you have to promote it. Keep your social media profiles up to date adding new content regularly and remember to make your posts compelling so that readers actually click on the link taking them to your website.
Also be active in growing your legion of "fans". The more people that read your material, the greater the chance of generating business.
These are only 5 of the common SEO mistakes I see, believe me there are many more. Don't get complacent and ALWAYS remember the likes of Google will never be able to determine what you intended to do they will only judge you on what you have done!
If you want an SEO strategy that eliminates these common SEO mistakes, get over to the contact page and we will be in touch