Google Penguin – Cleaning Up Backlinks.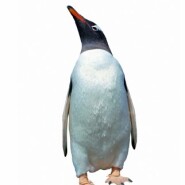 The Google Penguin algorithm update in April was one of Google's latest and by far the most dramatic attempt to reward high quality content and penalise the dreaded spammer, in particular link spammers. So cleaning up backlinks is now essential unless you want to disappear off Google's radar.
If you didn't already know, backlinks have held huge sway in SEO practices, having a huge impact on SERPs rankings and Google's own PageRank, simply because of the idea that if more people are linking to a piece of content it must be of more value…
…enter black hat SEO specialists.
They pursued the practice of creating meaningless backlinks taking advantage of the loopholes left in Google's algorithms and with some success, but as ever Google were on to them and issued Penguin to plug the hole. However, this has caught many genuine and well intentioned companies to fall foul of Penguin after employing link building techniques which were legitimate at the time but now punishable. The only remedy to remain in Google's favour is to cleaning up backlinks quickly.
Easier said than done…
Smaller companies simply do not have the expertise or the manpower to complete the task and more frustratingly Google have not portrayed fully what constitutes a "bad link".
5 practices that we know DO work and should be adopted immediately if your company has been caught in the crossfire are…
Remove backlinks from sites considered "bad neighbourhoods" by Google, sites that may contain malware, promote pop-ups etc.
Remove paid text links where the idea is having your keyword to be exactly the same as the anchor text.
Remove and do not continue to make guest posts on questionable sites. While guest blogging can be a great SEO technique, if you concentrate solely on low page rank sites it will be damaging.
Remove backlinks from content farms, ad sites and certain article banks that carry a bad reputation.
When using backlinks on legitimate sites, vary the anchor text so that they are considered more natural.
If you are unsure of any of the above jargon use the SEO glossary to better understand.
At the end of the day the best way to get valuable backlinks is to create relevant, unique content that will gain popularity both virally and organically, because someone else will consider it valuable to their readers and therefore link to it…simple really!
Remember Google considers social sharing viable and includes it in personalised search results so while this may be daunting to some it is a sure fire way to stay in Google's favour.