5 Common PPC Mistakes Beginners MUST Avoid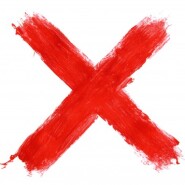 We all know the hardest task when discussing the SEO needs of a business website, is convincing the client that SEO takes time. Organic SEO doesn't happen overnight, it can take weeks or months for the targets to be met. For those demanding clients that need immediate results there is only one answer – Google Adwords or Pay Per Click (PPC). But anyone new to PPC can make simple errors that can cause long term damage for their campaign. So if you are new to PPC and want to build a successful campaign here are 5 common PPC mistakes for beginners to avoid.
#1 Common PPC Mistakes: Highest Bidder Wins
You have to understand that the highest bid does not guarantee the top spot. Remember Google doesn't need your money, it already has too much of it's own! What Google IS looking for is it's users experience. The relevance of the keyword you are bidding on to your ad copy and landing page is crucial.
Put simply, a £2 bid with poor ad copy will rank lower than a £1 bid with excellent ad copy. So when creating a campaign focus on your ad and the web page it links to rather than your optimum bid. You will receive more clicks and save money in the long run.
#2 Common PPC Mistakes: Not Using Geo-Targeting
It doesn't matter if you are a national conglomerate or a smaller local business, geographical targeting will not only save you money, it will offer you maximum return on investment.
For the smaller business a 30 mile radius may be where your maximum return lies, target your ads accordingly you will be amazed at the difference in bid pricing. You do not necessarily have to feature the location in your ad as by selecting a geographic location in your targeting ensures the keyword you are bidding on will be shown. For example if you are a chimney sweep in Kent, you don't have to bid on "kent chimney sweep" you can simply bid on "local chimney sweep".
Larger national companies will benefit if they add additional break out campaigns on a geographical country or county basis.  Sure it will take more time but the savings and ROI it will yield will be worth it.
#3 Common PPC Mistakes: Failing To Use Negative Keywords
Negative keywords are as important as keywords you bid on. Keyword match types helps you control when your ad is displayed, negative keywords literally prevent your ad from showing. The simplest example to show their use is the negative keyword "-free".  If you are an accounting firm in Manchester, "Manchester accountancy services" would be a great keyword to target, but would you want to appear for the search phrase "free Manchester accountancy services?". Of course not, so adding the negative keyword "-free" will prevent it from showing, thus eliminating a drain on your resources. Think carefully when building your campaign adding the negatives for niches that will be damaging.
#4 Common PPC Mistakes: Only Running A Single Ad
You've completed diligent keyword research, built your campaign carefully and created what in your eyes is a compelling ad, job done? Wrong! Ad testing is paramount to get the most from your campaign and only running one instead of rotating 2 or 3 is one of the common PPC mistakes.
Think about it, there are potentially many things that will appeal to a potential customer and trying to cram them into just 95 characters (the Adwords ad copy maximum) is impossible. You may offer free shipping, seasonal discounts or purchasing guarantees, way too much to convey in one single ad.
To start, try testing 3 different ads rotated evenly per ad group each containing a particular "offer" and call to action. Once you have received 200 clicks per ad, you can begin to determine which ad performs best, based not just on click through rate alone but actual conversions. The second phase should focus on language and grammar refinement, try capitalising words or use more compelling action words to try and improve performance, just don't get lazy!
#5 Common PPC Mistakes: Neglecting Your Landing Page
Landing pages are often forgotten about in a PPC campaign, but think about it, you've done all the "hard work" and people are beginning to click through to your site. If, once they arrive, there is a disconnect then all that work is in vain.
Please, please, please ensure that your landing page is "in tune" with your audience, it is all part of the process. A successful PPC campaign is a 3 part process with one word that connects all 3 – RELEVANCE. Relevant keywords, relevant ad copy and finally a relevant landing page, get that right and you will reap the benefits.
So there you have it, steer clear of these common PPC mistakes, get creative and see how powerful Pay Per Click advertising can be for your business. Of course you could always get in touch with me and I'll do it all for you…