Don't Get Sucked In By These SEO Scams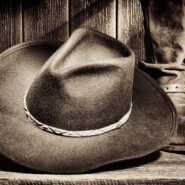 With any service where there is a knowledge gap between provider and client, there is room for the scam merchant to move in. They are ruthless and will milk any budget until they are found out, then move onto the next prey without a care in the world. Unfortunately, for businesses with an under performing website and looking for a solution, they are prime targets for SEO scams.
They may receive an email or a phone call promising "guaranteed" listings on page 1 of Google or a highly improved Google PageRank which will "ensure" traffic and growth, but the reality is, and I admit I am guessing a little here, 50% of the time it's bullshit!
Now that sounds a bit harsh, but I have seen it far too often to know that it's true.
Let me explain how I attract business.
Word of mouth is my biggest draw, it doesn't get any better (or cheaper) than that. But to build that foundation required me achieving high rankings for SEO related keywords in, what is, a highly competitive market place.
Think about that for a minute, what is going to be one of the hardest niches to dominate…
SEO!
Because that's what us SEOer's do!
Promising you, the customer, page 1 rankings. So if I can't do that for my company, the chances are I can't do it for you…
Not rocket science, I'll think you agree!
But it seems that businesses continue to be seduced by SEO scams, happily signing up to what sounds like a cost effective strategy.  For those that haven't already been approached here are some SEO claims that should set alarm bells ringing in your head…
My Top 4 SEO Scams To Watch Out For
"[insert  stupid number] Google Page One Rankings Guaranteed!"
"[insert stupid number] Backlinks For Just £90 Per Month!"
"Be on Page #1 of Google in 72 Hours"
"We Have Someone On The Inside At Google"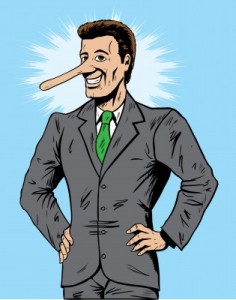 The first claim is possible, without the words "stupid" and "guaranteed". I would never say I will guarantee anything simply because you don't know what you will be met with when the work commences. There could be a myriad of design and "optimisation" errors throughout a website. If the owner is not willing to factor the cost for what could be a lengthy process to correct, then no matter what I do it is going to be a struggle to attain a page 1 ranking.
Also think about it, the site will already have many page 1 rankings. For example, if I were to type in my name, John Wallace, and "seo", guess what I'm going to be on page 1. Will that lead to any business – No! Further searches for obscure keywords related to your site will also achieve the same. SEO is not just about rankings it's also about the leads and sales, in a nutshell qualified traffic that converts.
Now, number 2 is one of my favourite SEO scams. With the game changing introduction of the Google Penguin update, the art of link building for SEO juice not only changed, it became a potential minefield for those who had already, or continued to practice reckless link building strategies.
Case in point, I was recently approached to quote for optimising a website and the client was frustrated at previous SEO "work" that had failed to improve his rankings.  The subject moved on to backlinks and on investigating it was obvious why. The links he had paid for where utter crap. All the black hat techniques that Google were targeting with the Penguin update were there for all to see.
Now I'm not saying for one moment that genuine link building is dead, it's not and remains incredibly valuable. But they have to be relevant and correctly administered for them to have any SEO benefit and this, friends, is very difficult to achieve. So remember, if you're being offered a 1000 links for £100 (which works out at 10p a link), would Google make it that easy for websites to get top rankings? No, of course not. In short stick to this rule…
…the cheaper the link, the less powerful they will be and in the worst case scenario, punishable.
You're in a hurry and need sales quickly, within 72 hours. Any business in this situation will be perfect prey for more SEO scams. If anyone tells you their SEO skills can master this, they are lying!
It can be done though, easily, you can even do it yourself. Just sign up for Google Adwords and build an ad campaign. Our PPC services will have your website on the first page of Google in less than 72 hours. If you are thinking of doing it yourself here are some common PPC mistakes to avoid.
Finally we have the BIG claim – "We have an inside man at Google". I once knew a man who worked as a cleaner at their London HQ, and yes he did give me some tips, I have used them often to get red wine stains out of my carpet, but when I asked him about the hundreds of variables in their ranking algorithm he just looked at me blankly…
Google employs some of the greatest minds in computer technology and were they to hand me the complex algorithm, I'd give up trying to decipher it after the first paragraph. I'm not going to waste any more time on the subject, it's just old fashioned BS, and should anyone ever claim that they do, just laugh in their face and walk away…
So, if you receive an email or a phone call containing any of the above, SEO scams trash it, hang up and continue with your day, you will thank me.
SEO is not rocket science, but it takes time, if you feel you may be on the verge of SEO scams, get in touch and discuss it with me first.