SEO Services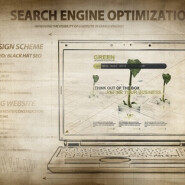 It is important to understand that organic SEO services on their own is an ongoing practice, it will rarely work if only maintained for a few months. SEO takes time to carry out research, discuss, set goals, implement and review. If you need traffic fast and now you should look at our Pay Per Click (PPC) services which will be a better option.
SEO Kent
Whilst WaxSEO suggests a minimum of 6 months for an SEO Kent campaign (or anywhere for that matter!),we also appreciate that clients may perceive this as a risk to commit long term and, therefore, do not ask for any contractual commitment with a minimum term. Any agreement can be terminated at any time and without notice. We don't expect you to, but should you, please bear in mind that a part month charge may apply on a pro rata basis for completed work in the final month.
Below you will find links to all our SEO services plus additional features such as website design. Alternatively scroll over the SEO Services tab in the navigation bar above and view the drop down menu. You can tailor what you need or simply contact us to discuss your requirements…
Thorough SEO audit of a website highlighting areas that are currently "SEO lite" and implementing improvements.
Utilises relevant third party websites to "point" to your website. Gaining authority and exposure to your market.
Boosting your network. Getting your message heard.
Your company needs a voice, optimised blog copywriting will boost your website's presence online.
Need traffic to your site fast? Our Google Partner, Adwords Certified Service will bring IMMEDIATE results.